Happy Lane™ Softgels
Product Name
Happy Lane™ Softgels - 25mg 60ct
Serving Size
1 Softgel Capsule
Ingredients
Extra Virgin Olive Oil
Vegetarian Softgel (Modified Corn Starch, Glycerin, Carrageenan, Sorbitol and Purified Water).
Product Label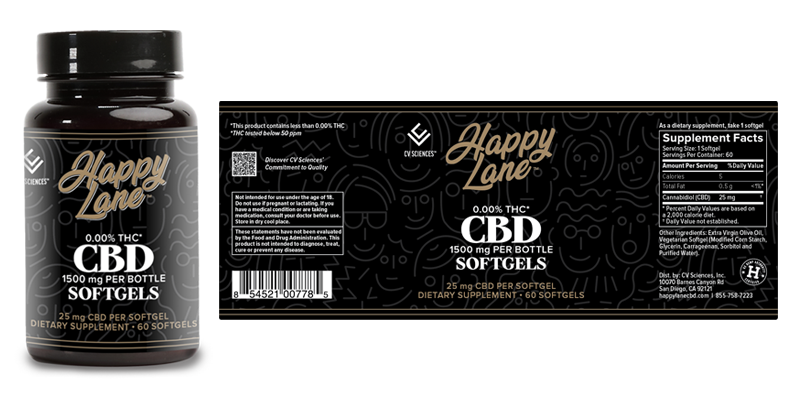 Certificate of Analysis
Manufacture Date (MM/YY)
06/20
Expiration Date (MM/YY)
06/22
*All products are manufactured by contract manufacturers in GMP certified facilities who are audited and approved by CV Sciences. Batch size and total quantity produced are monitored and controlled by the contract manufacturer under proper documentation. Ingredient manufacturers and ingredient lot numbers are also controlled, monitored and documented by contract manufacturers per GMP requirements.